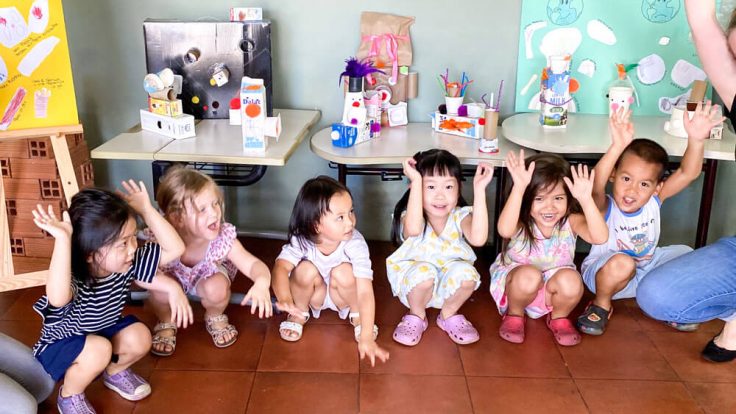 Project week in the U6 section
"The future needs recycling!" The U6 section dealt with a very special topic this week: our environment and how we can protect it.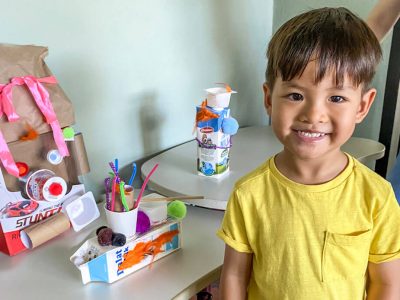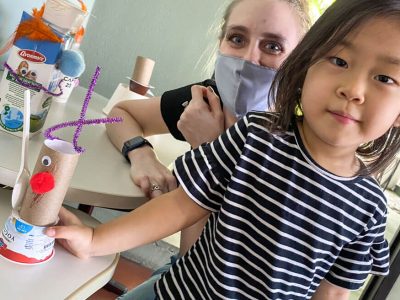 In the course of this exploration, the children got to know different packaging materials, the various rubbish bins and the concept of frugality. They collected their packaging waste all week and got particularly creative on Wednesday. The most amazing figures and sculptures, which the U6 section presented in the Tiger Room, were created from the supposed trash.
The exhibition was a project of the children of the Researcher and Discoverer houses. The art exhibition showed the children's work constructed over the entire project week.
Creatively, they displayed cars made out of milk cartons and plastic lids, robots made out of small boxes and corks, crowns made out of toilet paper rolls and everything in between! One of the highlights was a giant poster on which the children artistically represented what they had learned during the week. The message of the exhibition was clear: take care of our planet, reduce, reuse and recycle! This topic has captured everyone's imagination as the environmental impact of plastic is omnipresent. It has helped the children to learn more about the world they live in and how everyone can help make a difference.