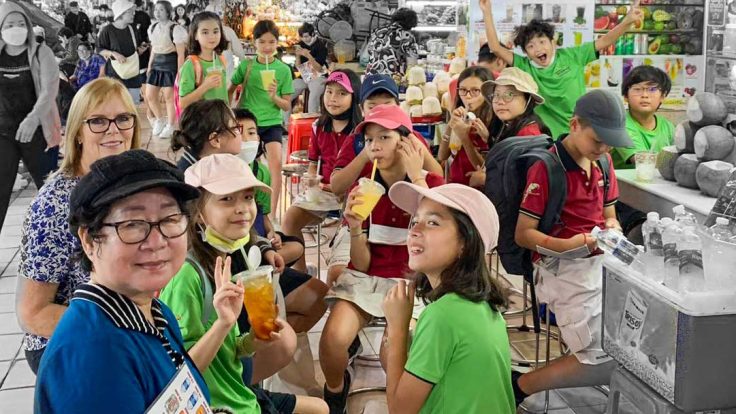 Visiting Ben Thanh Market
Last week Friday, bright and early the excited Class 4 had the chance to visit one of the most iconic symbols of Hồ Chi Minh city – Bến Thành market (chợ Bến Thành). Together we discovered the beauty; the bustle and the unique architectural design of the market. Despite the fast developments of the city, Bến Thành market has always been the special symbol of Saigon culture, where you can find all the specialities of southern Vietnam.
Students had fun experiencing buying souvenirs with friends, talking to the locals, trying fresh smoothies or fruit juice. We had a general look at the whole market and the four main gates, flowers stalls and fruit shops. All the children shared their experiences. Juha said, "It was fun to shop."; Bernd said, " I wish I bought the balancing dragonfly!";Vici said, "I loved the shopping and my hair pin!" and Jojo said, "I enjoyed the mango smoothie that Vici bought for me.
It was such a lovely day with the most amazing local experience. We appreciated how nice everyone was to us and how welcoming and friendly all the vendors were.