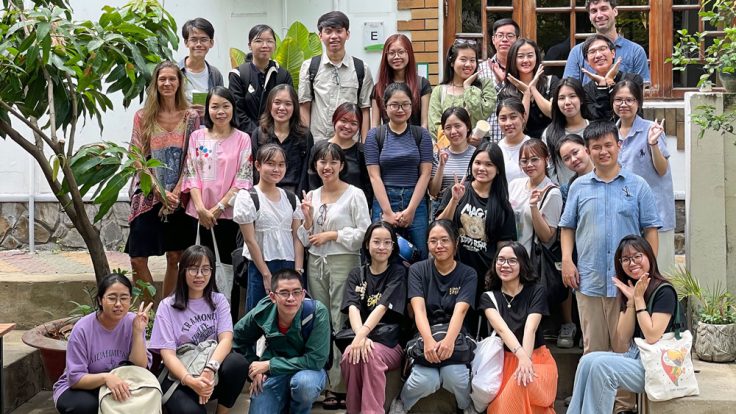 Cooperation has many faces. It is reflected in solution-oriented cooperation, in joint thought processes, mutual support and joint process orientation.
The visit by a group of students from the University of Social Sciences and Humanities (USSH) should also be viewed against this background. Student teachers from the German faculty of the university visited the IGS under the direction of Ms. Phuong. During a lecture and a subsequent tour, the students got into conversation with teachers at the IGS and were able to exchange ideas and concepts.
We thank Ms. Phuong and the students for their visit and look forward to further cooperation between the two institutions.