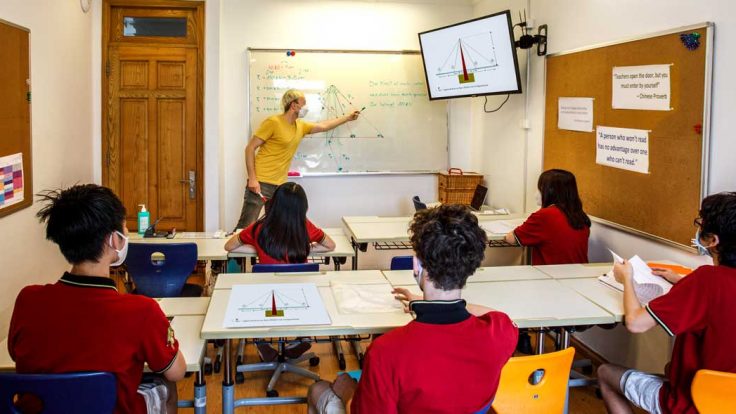 After a good 6 months of school closure, there was a real win-win situation on Monday, 13th of December: students, parents and teachers were happy about the reopening of the IGS. Even while the Covid-19 pandemic continues to develop in a complicated way, the reopening of schools for the 9th and 12th grades in Ho Chi Minh City on Monday was a good decision for all of us.
The pupils in Grade 12 were particularly satisfied that they were able to study and work with their teachers on campus again in order to be able to prepare as effectively and effectively as possible for the GIB exams due in May 2022.
Like the other schools, we had developed our own safety procedures, including tests for everyone involved in the days before. We passed our probationary period very well. We hope to get the green light for the general opening after the holidays.
The current decree provides for a definitive decision which will be made in the first week of January. Of course we will keep you up to date.
Many thanks to everyone who helped prepare and design these 2 weeks of offline lessons.