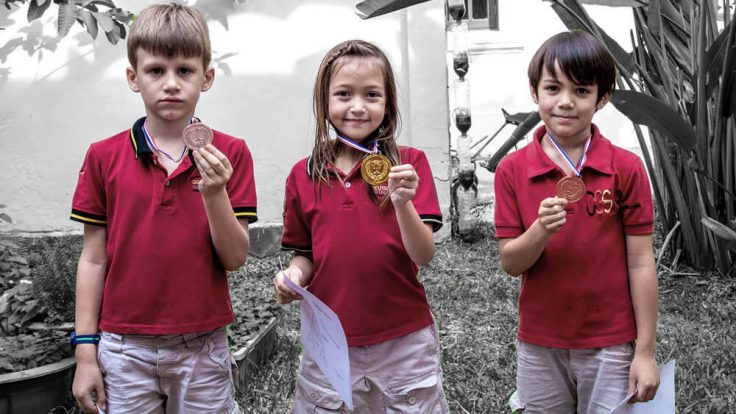 This year, the grade 2 class successfully participated in the Mini-Känguru competition for the first time. This internal maths competition is the preparation the international Känguru competition in which the older classes participate.The children had a lot of fun on the intensive thinking required to solve the problems and were very proud of their medals.
The most successful candidates were Ivy Hauschild with 47,5 points, followed by Noah and Cedric.
Congratulations to the winners!