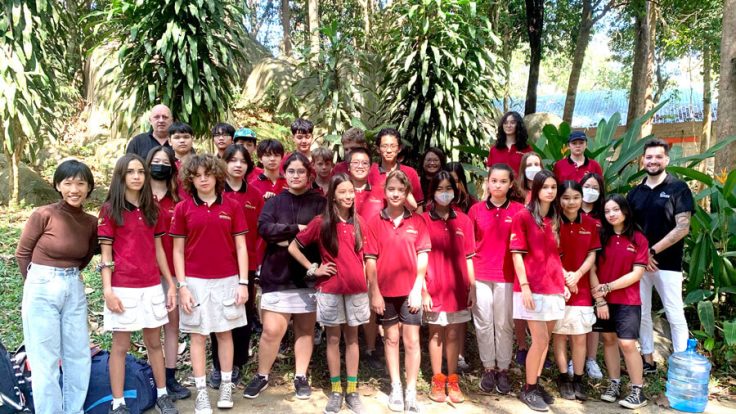 Jungle Trip – Classes 7 and 8
Classes 7 and 8 set out on the Madagui Forest City adventure with teachers Mr. Kehm, Mr. Schmidt, Ms. Quynh Anh and Ms. Bui. Located between the metropolis of Ho Chi Minh City and Da Lat, Madagui Forest City is an area with wild jungle and nature and the opportunity for a wide variety of sports activities. The 27 young people were able to prove themselves in various sporting disciplines, from the classic ball sports such as football, basketball and volleyball to climbing and ziplining to water sports such as banana boating and kayaking.
The students had the opportunity to move freely and explore this area independently, but also to cross the jungle together during group activities.
All in all, there were four successful days, during which the class community grew stronger and, above all, everyone had fun.