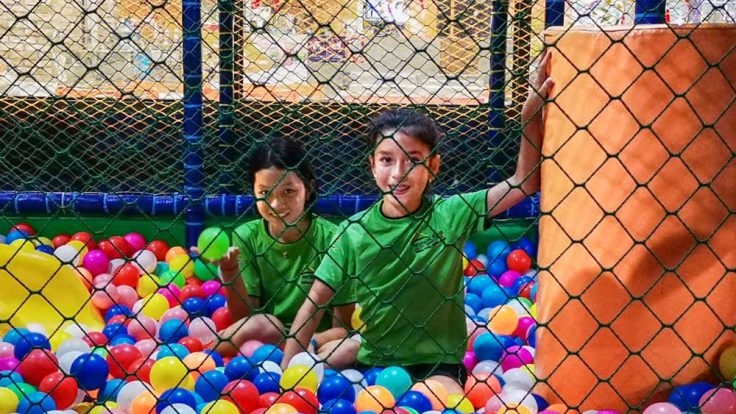 A small step for children; a giant leap for teamwork!
On Friday 21.4. 2023 it was finally time again! Grades 3 and 4 went on a day trip and experienced all kinds of things at the Jump Arena in District 7. There were many inviting attractions that invited you to try out and jump over your own shadow. For example, there is a climbing wall where you can climb up to 15 metres high. The climbing forest, where you have to overcome obstacles and perform sweaty jumps at airy heights, secured by a safety rope, provided an adrenaline rush for some of the children and teachers.
This is definitely not for the faint-hearted!
"The countless trampolines make you feel like you're walking on jello all the time," reported Anna, from Class 3 enthusiastically!
We thank the teachers for their support on this day and are already looking forward to the next energetic adventure!