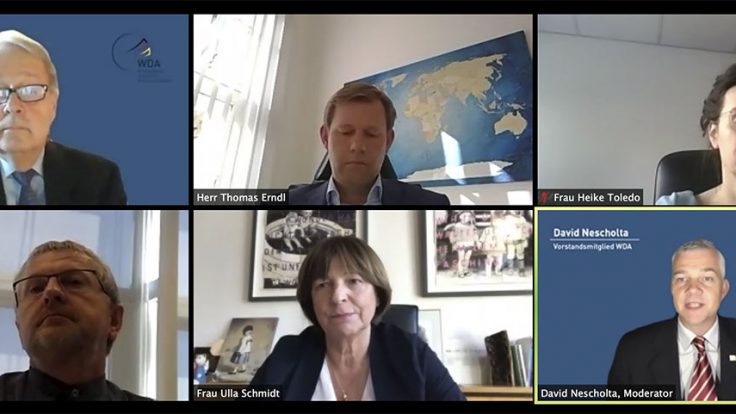 Web conference on the situation of German schools abroad during Covid-19
On May 6, 2020, at 8:00 p.m. HCMS time, the first web conference of the WDA took place on the situation of German schools abroad in times of the corona pandemic.
The funding agencies as well as the members of the Bundestag Ulla Schmidt (SPD) and Thomas Erndl (CDU / CSU) were represented.
The WDA chairman Dr.
Peter Fornell represented the interests of the schools abroad, which had previously been requested from the DAS.
The board members and headmasters of all German schools abroad were invited.
The response was great with around 280 participants.
IGS and the CEO of SBH were also there with their inquiries.