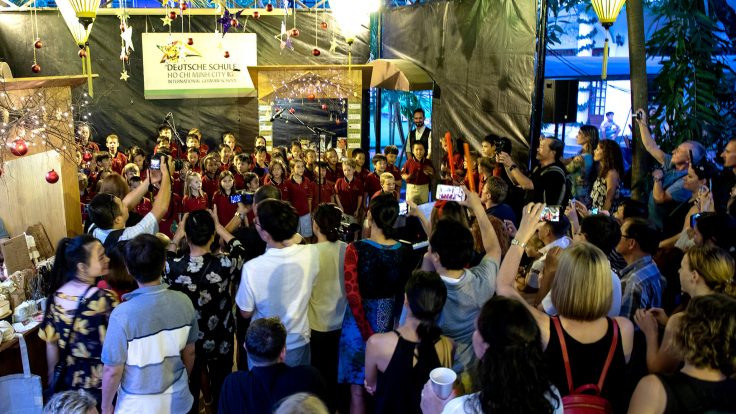 Visitor Record at the German Christmas Market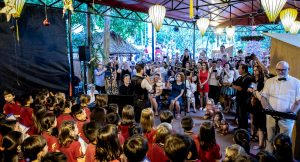 "The most beautiful Christmas Market in Vietnam" reads the headline of Aditus-Singapore. More than 1350 visitors joined the event in order to experience the authentic Christmas atmosphere at the German Christmas Market at the International German School, Ho Chi Minh City. Two TV channels produced features about this unique German Christmas Market in Vietnam.
One could see the sparkle of the huge Christmas tree from the entrance. In huts that were specially designed for the Christmas market, visitors could purchase gingerbread, marzipan, roasted almonds, mulled wine, punch, jewelry and accessories.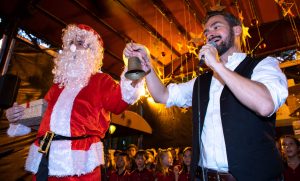 Children had the chance to bake bread and cookies, mould candles, paint Christmas baubles, have a ride on the merry-go-round and try cotton candy or Italian cinnamon ice cream. Even the work of a real glass blower could be observed. On the day before the event, the IGS students participated in workshops where they learned how simple glass items are produced.
With a special devotion to detail, IGS brought the atmosphere of an authentic German Christmas Market to Saigon.