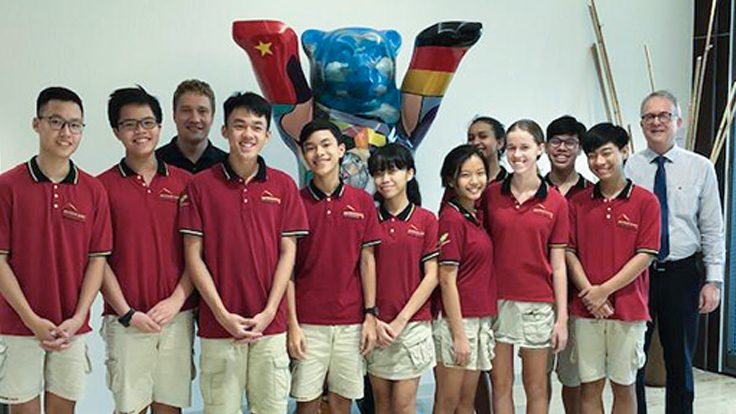 Visiting Consul General Andreas Siegel
On Monday, May 6, 2019, we, class 9 of IGS, were invites to visit the General Consulate of Germany in HCMC. There we were led by the Consulat General, Andreas Siegel through the premises. It was an interesting insight behind the scenes and into the work of the Consul General.
After the tour, we were allowed to interview Consul Siegel. He told us very personally about his previous work as a diplomat in various countries, about his internship at UNESCO and about the last three years as a Consul General in Ho Chi Minh City.
Millie & Milan, Grade 9