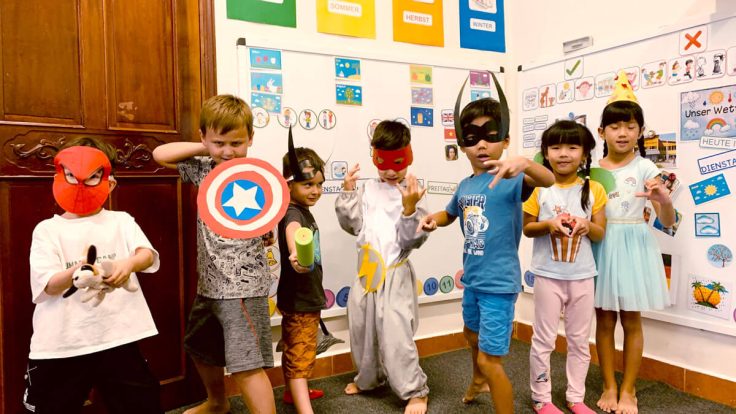 What is the best way to say goodbye to prospective school children from kindergarten? Right! With a big celebration and last unforgettable moments.
What an exciting year it has been for children, parents and educators! No sooner has halfway normality returned, than the next change is already announced in many families. Because the kindergarten year is also coming to an end, the preschoolers are leaving the preschool, the younger ones are following and changing groups which also means that it is time to say goodbye. It's time to look back on the past few months and time to say thank you to committed parents, a great team of educators and last but not least to all the great children who have defied all the challenges this school year.
For this reason, the U6 area has once again unpacked the activity treasure trove for the last week before the long-awaited summer holidays and planned a number of great and exciting highlights. From water games, cinema, a superhero costume party to baking pizza together. Every day held a surprise. The icing on the cake was a big farewell party, which took place on Wednesday for the researcher house and on Friday for the discovery house. Together with the parents, the U6 area celebrated the end of the year and the end of the kindergarten for the school children in a cosy atmosphere.
The children's portfolios were ceremoniously handed over and stones were painted as a reminder of the transition to Class one. The U6 area wishes all the families of the new first graders all the best and is already looking forward to many exciting moments in the new school year.