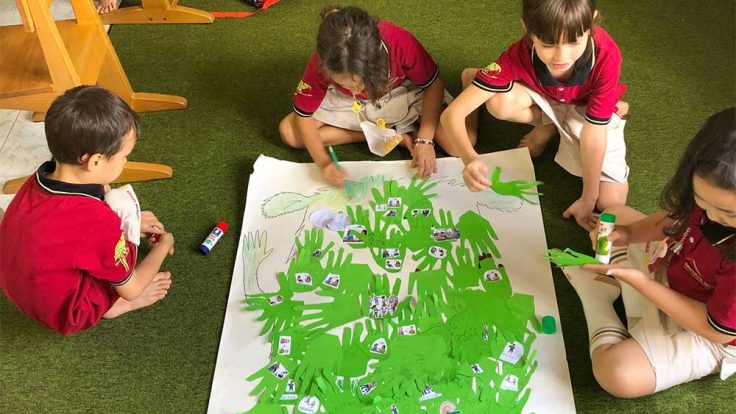 The Little "We" at School
The little giraffes have been going to school for three weeks now and have learned a lot of new things. In our science lessons, we dealt with the topic of community using the picture book Das kleine WIR in der Schule (The little US in school) by Daniela Kunkel.
The little US is a small, fuzzy green monster that reflects the sense of community in the class. Everything is nicer with the little "We"! A "We"grows when people like each other and treat each other well. But it can also shrink if there are arguments or mean things said among each other. because even good friends and classmates don't always agree.
In the picture book, the little "We" disappears and the giraffes help to find it, nurture it and make it grow. By joining forces, they were able to find out why it is important to have a "We" feeling in the class. For the little giraffes, these are actions like playing together, comforting someone, hugging, sharing, listening, baking for someone, or even dancing together.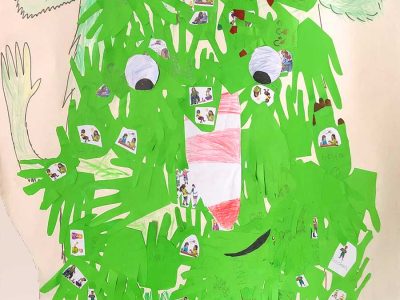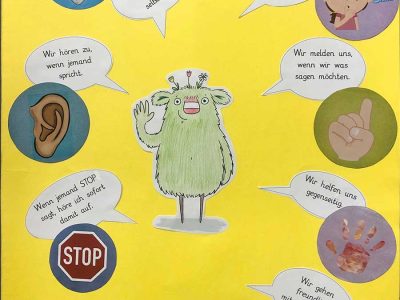 And what about you? Do you also have a little "We"?
Afterwards, we brainstormed rules that promote good coexistence and listed those that we want to focus on in our class.