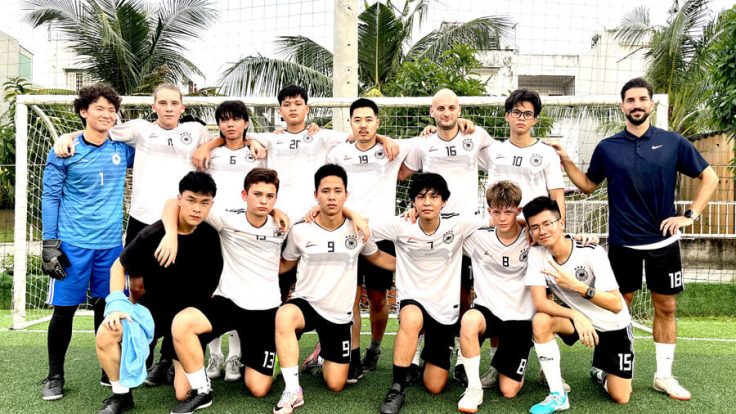 Spectacular Victory for "IGS Selection"
After our school's internal football team recently suffered two bitter defeats, the team managed a brilliant victory against the Horizon International School selection last Saturday. This consisted partly of teachers, so that this time, as an exception, three teachers in our team supported the IGS Selection around Captain Minh. While the going  was relatively tight in the first half, it became easier in the second half, and, in the end, the score was 12:7. In addition to three strong goals that the guest of honour Mr. Reisdorf, contributed to the victory, Luong, Minh and Mr. Gelinek each scored a brace of goals.
This triumph marks the beginning of what will hopefully be a successful series for our team and underlines the importance of cooperation, team spirit and sporting commitment in our school community. We are proud of our players and congratulate them on this great success.
We are excited about the challenges ahead and are confident that our team will continue to deliver great performances.