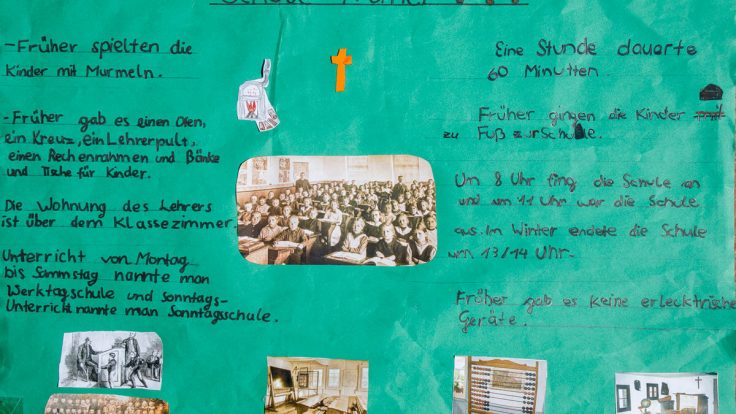 Presentation Period: Primary School
What were schools like in the past? What did classrooms look like 50 years ago? What punishments were there for bad behavior back then?
The students in grade 4 presented these and other exciting topics to their younger classmates with the help of descriptive posters in their classrooms. But the focus was not only on "schools of the past": The students' pen pals from the primary school in Markt Wald in Germany were also discussed. Questions about how exactly a pen friend works and what should be considered when writing a letter were discussed with Grades 1, 2 and 3 through highly informative presentations.
The highlight of the presentations was, of course, the reading out of the letters received from Germany.