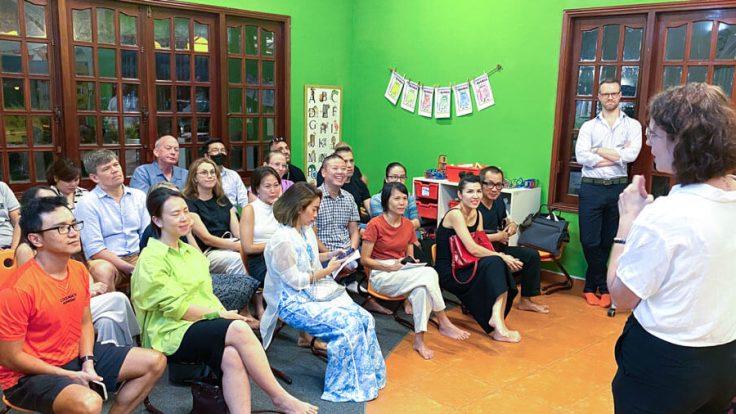 Last week the children in the U6 area worked on the topic of "Feelings". Preparations for the first parents' evening of the year were underway. 
On Wednesday, the parents of both houses were invited to get to know the work in the U6 area better, to exchange ideas together and to elect this year's parent representatives. There was a large turnout and everyone present used the evening to make new contacts, ask questions and enjoy the get-together in a relaxed atmosphere. 
The entire team considers the evening a great success and would like to thank the committed parents. We are really looking forward to the coming year and working with the new parent representatives!