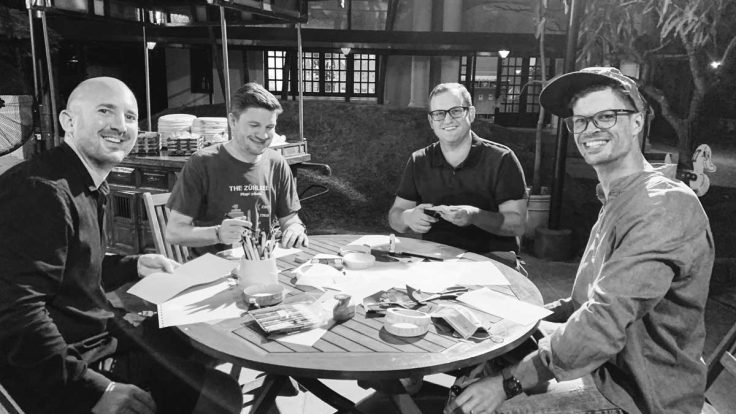 Papa lantern crafts in the U6 area
Making lanterns is "dad's thing". Isn't it? Finally it was time again. The fathers of the U6 area stormed the campus on Monday evening to make lanterns for their children. Colorful tiger lanterns were therefore also included to match the year of the tiger. But not only tigers were conjured up: glitter unicorns and a shark also smuggled themselves amongst the masterpieces. The teachers had prepared scissors, construction paper and glitter pens and so we got started with a lot of energy. Together we cut, glued, tinkered and painted , until the lanterns were ready.
After the work was done, everyone first strengthened themselves with delicious sausages from the grill and a cool drink. It's always nice to see that so many fathers still take the time to participate in crafting papa lanterns for their children. Of course, creativity and commitment did not go unrewarded. When the children saw the masterpieces at the annual lantern parade on Thursday, their eyes shone like the tiger lanterns. The children have been looking forward to the beautiful event for days and the well-known lantern songs have been heard from every group throughout the week!