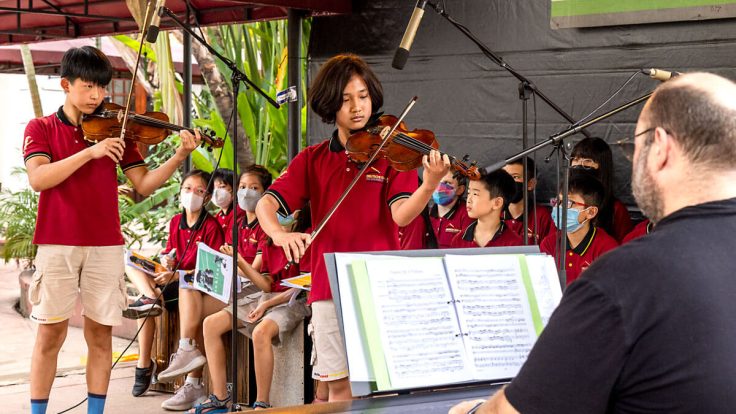 Friday, July 1st was the last day of school for our IGS, finally again, with all classes and all colleagues from school, administration and building services. For our first graders it was the first last day of school: for most of the others, one of many last days of school – for the Headmaster, Michael Schopp, it was the very last day of school. Many thoughts went back to a difficult year with lockdown and online classes; only after the TET holidays could we all come back to school.
We have brought a difficult and also a very successful school year to an end. Our first graduates with a GIB Diploma need particular mention, but mention must also be made of the numerous awards and certificates that our students received for outstanding achievements in Art and Music, in Mathematics, in English and German. The very good results of our school in the participation in the examinations of the German Language Diploma (DSD I and DSD II) must be particularly emphasized.
In this condition, the IGS will certainly receive the title Excellent German School Abroad in the school inspection scheduled for 2023 (federal-state inspection). This is important for the intended change of the school authority – from the Foundation for Education and Crafts to the Khai Sang Corporation, because the status as a German school abroad must be retained in either case. All members of the IGS school family agree on this.
Saying goodbye is never easy, but the children's choir for the 4th and 5th grades with Douglas Vale and Johann Sebastian Bach's double violin concerto with Kevin and Julian and Jonathan Armes sweetened this hour for all of us in the IGS forum.
Your outgoing headmaster wishes you and all of you a good journey through life – wherever it may be
George Michael Schopp