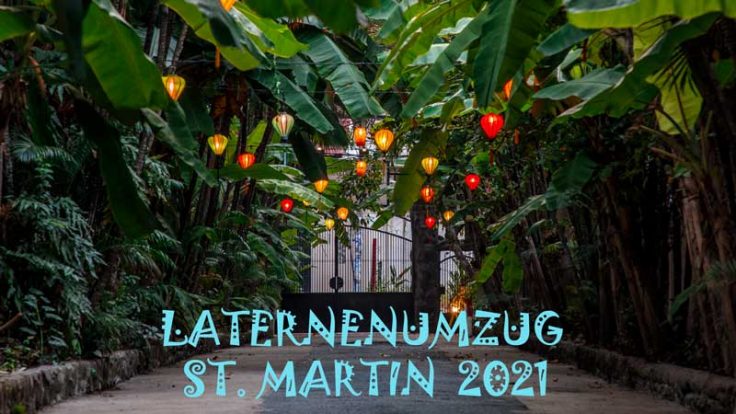 Parades, lanterns, colored lights in the dark, alarm clocks, fire, a hot cup of punch in the cold, a soldier's coat shared, a beggar and the feeling of community – all these thoughts arise in us when we think of St. Martin's Day (also known as Martinmas). In order to make Sankt Martin something very special this year too, the teachers organized a virtual Martin parade together with the U6 area.
On Tuesday evening, the entire staff met and moved across the campus to the Martinsfeuer (St. Martin's fire) with self-made lanterns accompanied by singing and guitars. Afterwards there was a performance of the story of St. Martin in the warm light of the fire, and a joint conclusion of the festival in which everyone sang the song of St. Martin accompanied by the piano.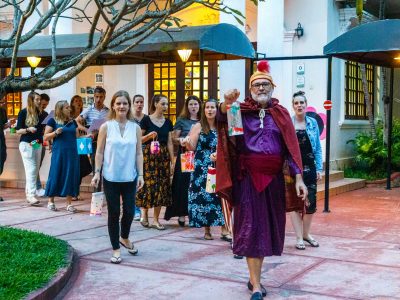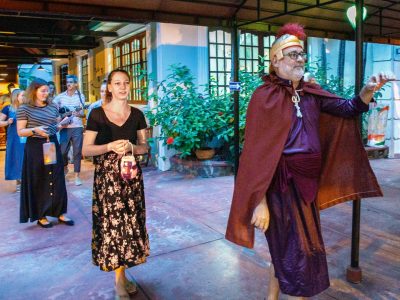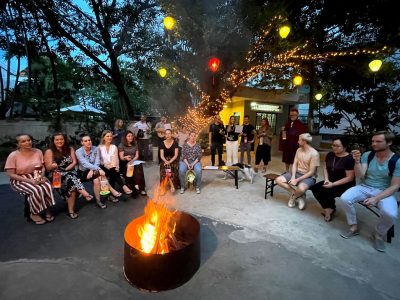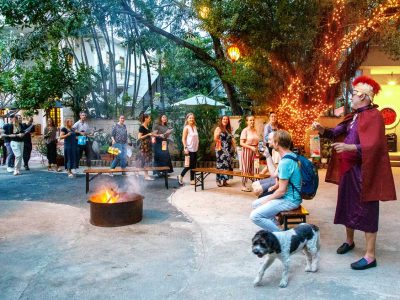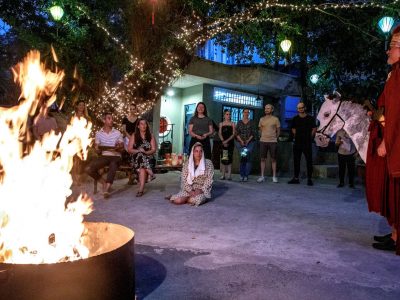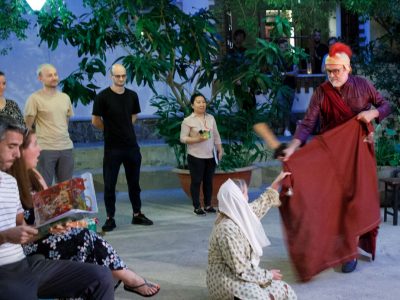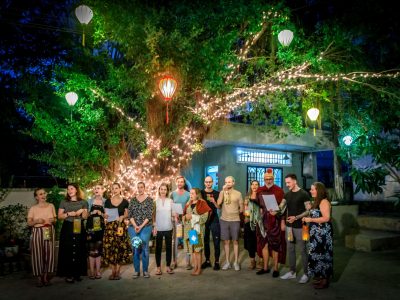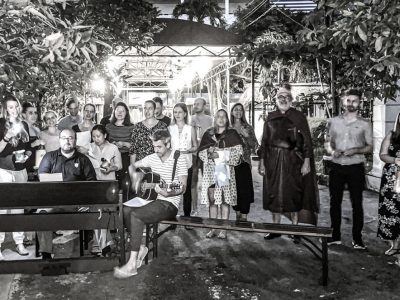 In order to be able to share the culinary highlights of St. Martin's Day with the families at home, teachers from the U6 area met on Wednesday for a joint online baking session with their parents. The sweetest variations of the traditional 'wake-up men' and St. Martin's geese were created.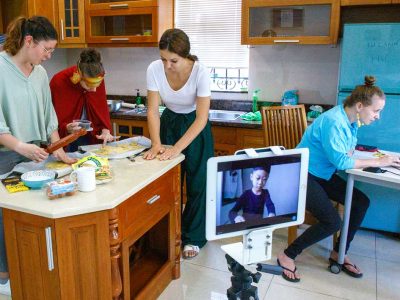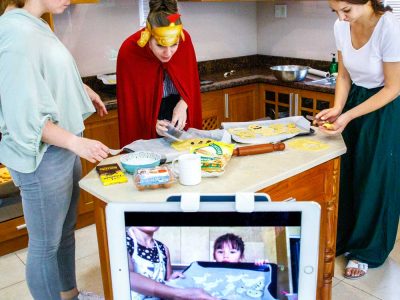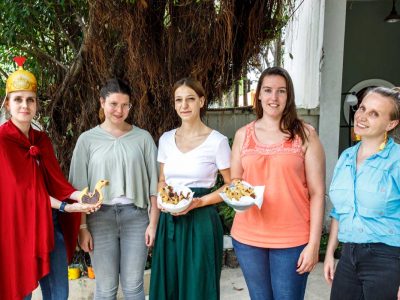 St. Martin's Day is also about the idea of "togetherness", of being there for one another. With these thoughts in mind, the entire U6 area started the day on Martinstag with a common morning circle. As a surprise, the colleagues disguised themselves and re-enacted the story of St. Martin, who shared his coat with a freezing beggar.
The digital lantern parade was finally shown to the learners on St. Martin's Day via zoom.