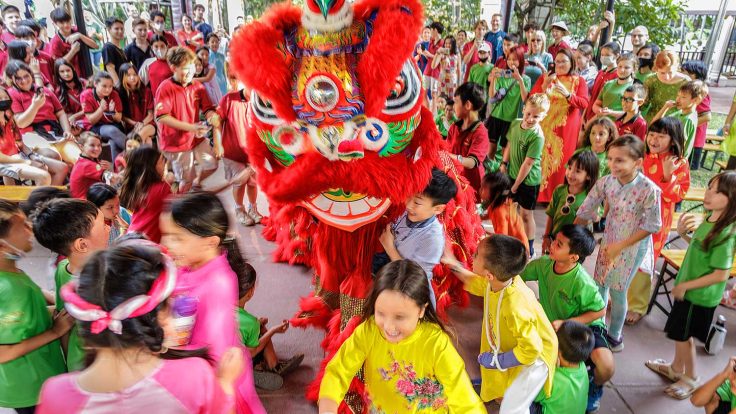 Impressions of the Tet celebrations
Goodbye Tiger, Hello Cat!
Thursday and Friday were also celebrated in the IGS on the occasion of the Tet festival. There were numerous colorful activities by the students for the students. It started with an impressive lion dance and a funny Tet play as well as music from the primary school. The next day, for the first time, the student representatives officially spoke to the school community and thanked the whole IGS for all the beautiful moments in the first half of the year. 
Corona is finally forgotten and school is blooming again!
In addition, Kevin (9th grade) and Julian (6th grade) played an impressive piece by Vivaldi and the principal also addressed the students with warm Tet greetings.