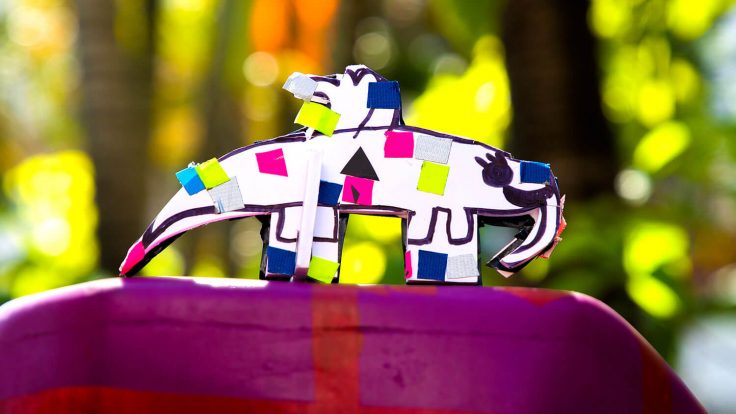 It's the year of the Pangolin here at IGS! Pangolins are indigenous to Vietnam. For the last few months our primary students have been learning all about one
of the most trafficked animal in the world. Here are Klasse 2 with their tape art pangolins, many of which have been busy exploring the IGS campus between art lessons.
Stay tuned for bigger and wilder pangolin projects coming up!