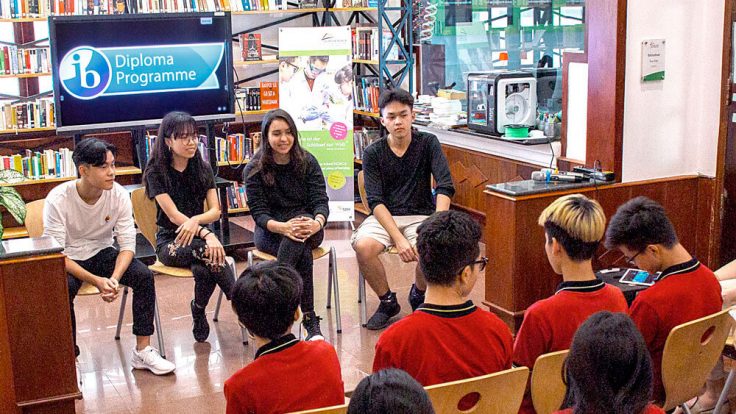 The annual IB project day is about getting to know characteristics and skills that are helpful for preparing our students to successfully complete the IB diploma phase in grades 11/12.
Last Wednesday, therefore, all activities engaged in by  grades 6 to 8 revolved around understanding the learner profile, which in the IB helps to develop internationally-oriented people who have a common awareness of humanity and the planet earth.
In various experience-oriented workshops, the students reflected on what it means to be questioning, thinking, knowing, risk-taking and balanced learners.
Classes 9 and 10 started their day with three debates, the topics of which they had previously researched and presented to their classmates and class 8. The IB teachers then prepared workshops on research skills and academic honesty, as well as understanding global challenges. Class 11 also presented a seminar on time management, because they have been able to gain valuable experience in engaging in the diploma phase themselves.
At the end of the day, a student from grade 9 commented that the newly-learned skills would be of great benefit to his class, and his judgment was very clear: we need more of these project days.