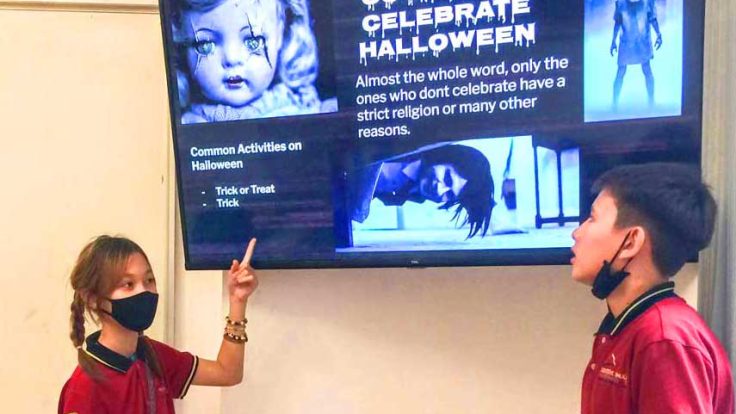 Halloween Activities in the libraries
Halloween is a holiday celebrated on October 31 in many countries every year. It was believed that on that day, the souls of the dead returned to their homes, so people dressed in costumes and lit bonfires to ward off evil spirits. This day also marked the end of summer and the harvest and the beginning of the dark, cold winter, a time of year that was often associated with human death.
To celebrate this occasion, the students of classes 5-10 had started off their spooky Halloween project during the library lessons in October. They did a variety of activities such as doing research and presentations about Halloween, and making tons of creepy Halloween decorations all around the school libraries. On the 31st of October, they got together with primary students to do some face painting and watch scary movies afterwards.
Happy Halloween!