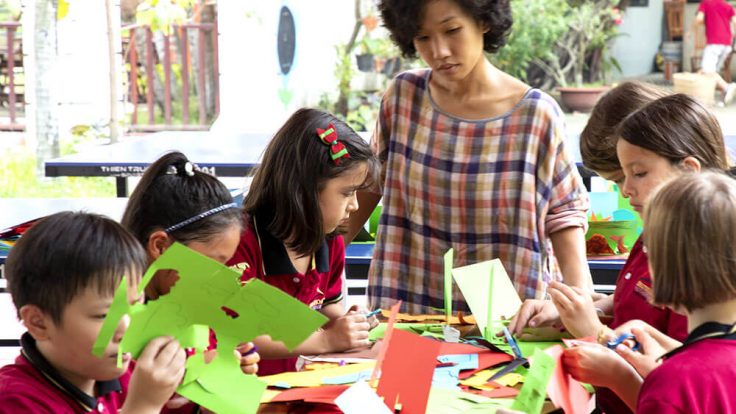 Creative day of elementary school
Following the footsteps of Alexander von Humboldt, the students of grades 1-5 went on a treasure hunt today and crossed the jungle. They explored the Temple of Friendship, deciphered secret codes, discovered volcanoes, and invented secret musical instruments that served them well in their search for the treasure.
We thank all the teachers involved, who accompanied the little researchers throughout the day and once again, under the guidance of our art teacher Ben Wayman, who had prepared creative stations with great effort.