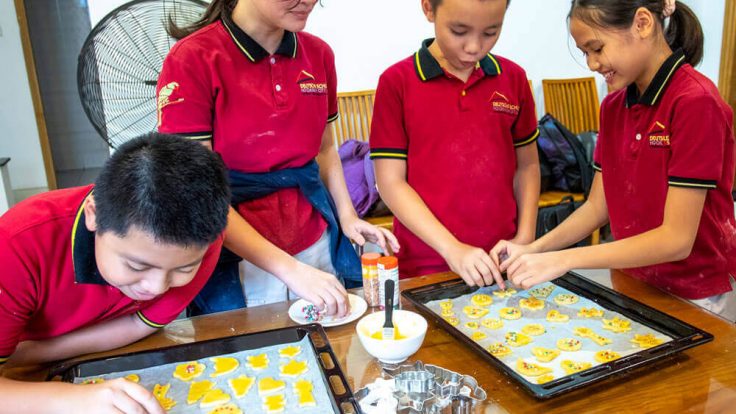 It smells like Christmas time! Many hands were busy last Wednesday afternoon baking Christmas cookies. First the dough was rolled on the table, then cut out in different shapes and put on the baking tray. Now it was time to wait, wait and wait. Waiting is really hard, when you smell the scent of Christmas cookies and you just want to try!
After being baked, the cookies were ready to get a colourful decoration. With red, yellow, green and blue sugar icing, the children created wonderful Christmas cookies, truly works of art and almost too wonderful to eat.
The children who weren't busy with their parents in the kitchen, created wonderful Christmas cookies out of playdough. By the way, this activity is good exercise for the development of the fine motor skills and the muscles of children's hands.
Thank you to all parents for their patience in baking the cookies with us. We are looking forward to nibbling them during our upcoming Christmas celebrations.