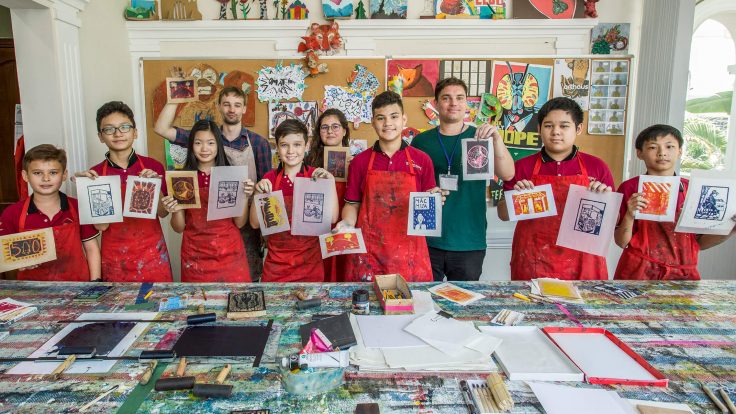 Art with Jack Clayton, Lee Wessels & Ben Wayman
Last week Klasse 7 were lucky to be visited by Jack Clayton; HCMC-based printmaker and illustrator for a short presentation and workshop. The students were able to present their own lino prints as well as learn and print alongside the artist himself.
For more creative content we highly recommend the Spectrum group show taking place in Thao Dien this Thursday- where Jack will be displaying work alongside previous IGS collaborators: Lee Wessels (graffiti bear painter) and others at the wonderful Noirfoto Darkrooms (pinhole camera workshop).