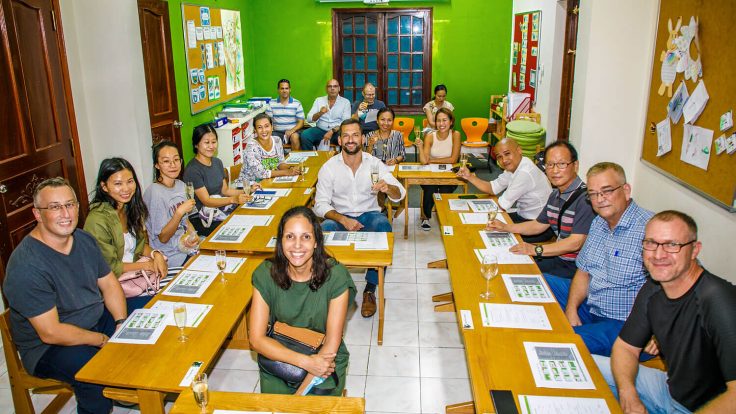 Parents' information evening for the future Class 1
Big events are known to cast long shadows, so the pre-school team traditionally invites the parents of the future Class ones to an information evening for parents in May.
With a glass of sparkling wine or orange juice, Ms. Christine Kiefer and Mr. Sven Foxius welcomed the parents of the Class Ones of the coming school year in the IGS forum on Monday evening.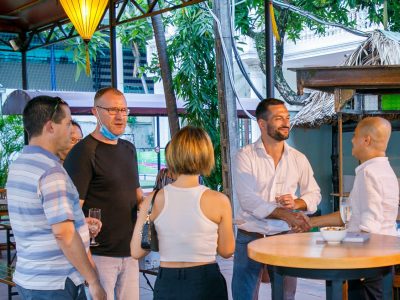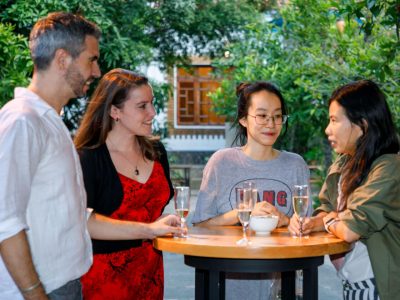 With the sound of the gong, the parents met at the stand, from where Mr Foxius led them into the Class1 classroom. Together with the Deputy Headmistress and Headmistress of the Elementary School, Ms. Heide Schaffer, he informed the parents in detail about organisational processes and pedagogical content in the elementary school.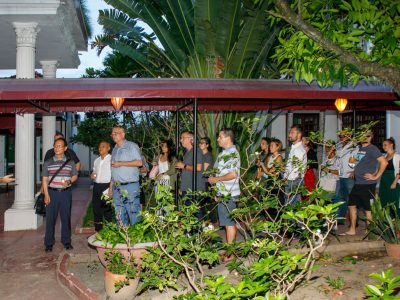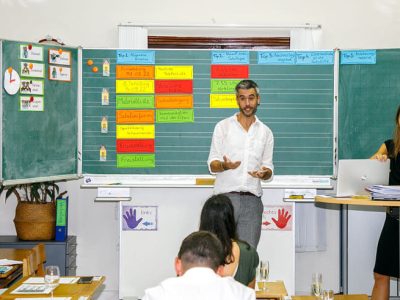 School enrollment is always a big highlight of the new school year, when the Class one students receive the long-awaited school cone, which is used to celebrate their entry into school. So that every child can enjoy this beautiful piece of German tradition, the school cones were lovingly prepared by our librarian, Ms. Long, and decorated artistically and imaginatively by the parents in the evening.