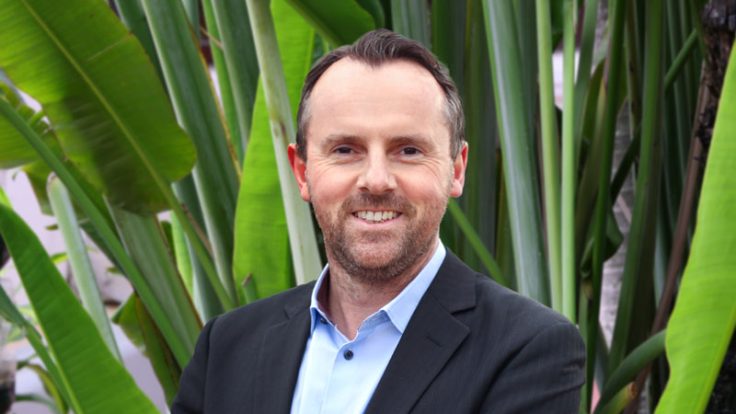 Dear members of the International German School Ho Chi Minh City!
Kính gửi các thành viên trong tập thể nhà trường của Trường Quốc tế Đức TP. Hồ Chí Minh!
From the new school year 2022/23 I will lead the IGS together with Heide Schaffer as my deputy. I am really looking forward to the new task! I'm excited to get to know you, dear students, dear parents, dear colleagues and you, dear employees.
I was born and grew up in Frankfurt am Main. There I also completed my music studies at the University of Music and Performing Arts and my politics and sociology studies at the Johann-Wolfgang-Goethe-University. My subjects are music, political economy and German as a foreign language.
After a few years of working in cultural management, first with the president of the music academy, then as press spokesman for the artistic director of the Schauspiel Frankfurt and finally as personal assistant to the general music director of the Frankfurt Opera, I  switched to teaching in my early 30s. After my preparatory service in Goslar, I got my first job at the Werner-von-Siemens-Gymnasium in Bad Harzburg. There I was responsible, among other things, for coordinating the full-day programme as well as the programme for study and career orientation, and headed the music department. During this time I was able to gain extensive experience in teaching and school development, promoting excellence, working with inclusivity, process control, and ​​personnel development. In addition, through my fields of activity, I was in close contact with cooperation partners from business, science, society and politics.
In addition to my work in the school, I was a singing teacher at the music school in Goslar, as well as a church musician and choir director. I was able to lead some of my most gifted students successfully to the national competition Jugend musiziert.
I have lived and worked in the Harz Mountains for almost ten years.
In the past four years I worked at the Moll-Gymnasium in Mannheim, where I was particularly entrusted with the promotion of musically gifted and talented students and the musical ensemble work, and the supervision of cooperation within the Gymnasium.
In my free time I play the piano a lot and I love to travel, especially to Southeast Asia and East Asia. I am also interested in architecture, society, art and culture, cuisine and nature.
Now I am very happy to be able to contribute all my experience, interests and energy to the management of the International German School so that it is optimally prepared for all the challenges of the coming years.
I am very pleased to be able to meet you personally in Ho Chi Minh City after the summer holidays. Finally!
Herzlich/Trân trọng/Kind regards
Tibor Stettin
Designated Head of School / Hiệu trưởng Chỉ định